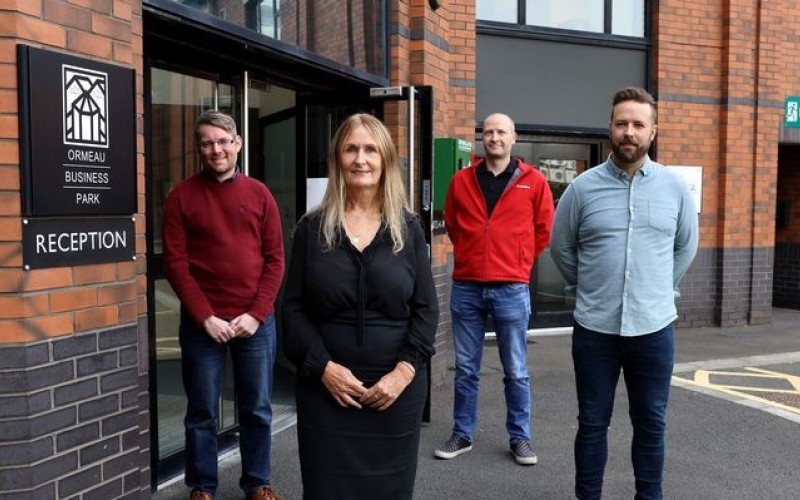 News Detail
Ormeau Business Park: Dynamic hub at Gasworks where business has flourished for 21 years Ormeau Business Park celebrates 21 years at Gasworks site
Based in the heart of the Gasworks in South Belfast is an eco-system of resident innovators who have chosen to make Ormeau Business Park (OBP) their home.
OBP's success story began in 2000, 21 years ago, with the establishment of an entrepreneurial community.
Over the past two decades, it has attracted the best of Northern Ireland's tech start-ups, locating their businesses within the site, which is only a stone's throw from the city centre.
The goal has been to assist budding and established entrepreneurs by providing a base for their quick and successful growth.
Belfast Live spoke to a number of businesses who have made the park their home in recent years.
They all highlighted the bonds that many of the traders have established with their neighbours, which they say would never have happened had they not made the move to the Gasworks area.
OBP was one of the first developers to set-up on the site which when redeveloped for commercial use back in 1999 by Belfast City Council and Laganside Corporation, won an award from UK Regeneration.It is currently home to around 23 businesses, employing more than 171 people, with a firm focus on networking, supporting business and helping to create opportunities.
OBP has maintained high occupancy levels throughout its two decades in operation and its first three tenants - Burke Systems and Solutions, Tedford's Ltd and PTM Calibration - remain within the park today.
Aside from renting property to businesses, OBP also offers business programmes for start-ups, a venue for meetings and events, monthly advice clinics, business training and mentoring run by industry leaders, and other business services like accountancy, networking opportunities, PR, and legal advice.
A recent relocator is Darren McSorley, partner and lead developer at Reflex studios, a n innovative team of creative designers and software engineers who design, build and deliver successful websites and mobile apps.
It was the location of Darren's business that led Chris Black, director at web engineering company, Laposa, to also make the move to OBP.
"We have been going for around ten years but since Covid changed the context of our business, we decided to move here during the pandemic," Chris explained.
"Everybody based here has a different skill set and the collaboration we have enjoyed since moving here allows us the chance to offer our clients a better service than we ever could before."
Alan McCall, founder & CTO of Sensoteq, which designs and manufactures wireless vibration and temperature sensors for remote machine health monitoring, has been based at the Gasworks since 2016.
"We have gone from occupying one of the smallest units in the park to the largest and from two employees starting off to 30 today."
Alan added: "While we're only a stone's throw from the city centre, the rental costs and rates are significantly better here at OBP.
"It has also allowed us the flexibility to jump between several different units as our business has grown.
"When it came to needing more space, we didn't want to leave the park but they have been able to work with us down the years."
Patricia McNeill, Manager at Ormeau Business Park, hopes that its success as a dynamic hub for small businesses to operate in will continue for many years to come.Patricia believes that a large part of the success and longevity of the business park can definitely be attributed to the tenants.
"We are very honoured to have worked with so many brilliant businesses, some of which have been with us since day one.
"Following an unpredictable 2020 and 2021 we are now delighted to be celebrating this landmark year at the Gasworks and as we look towards the future we aim to further establish relationships with new businesses while helping our current tenants to grow."