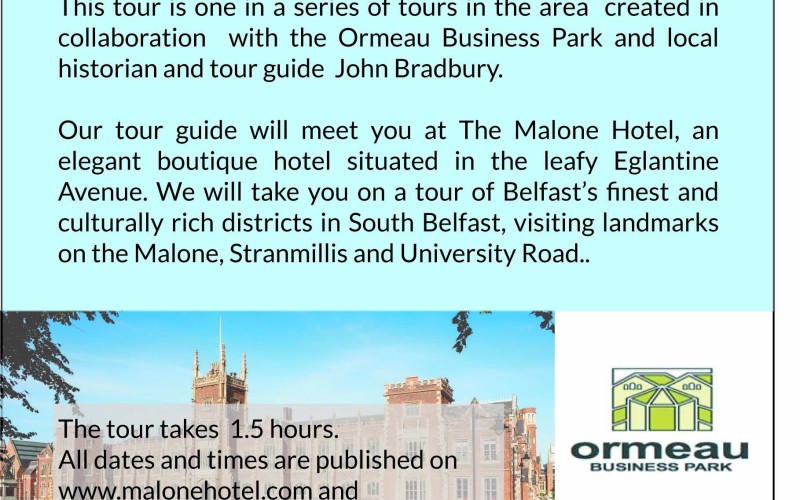 News Detail
BT 9 Walking Tour in collaboration with the Malone Hotel
Upcoming BT9 Walking Tour Dates 15th / 18th Feb at 11 am.
Our tour guide, local historian John Bradbury shall meet you at the Malone Hotel and take you on a walking tour of BT9.
The tour lasts approximately 1.5 hrs . Tickets can be purchased at the Malone Hotel. £8 per adult, £6 per OAP, £4 per child.