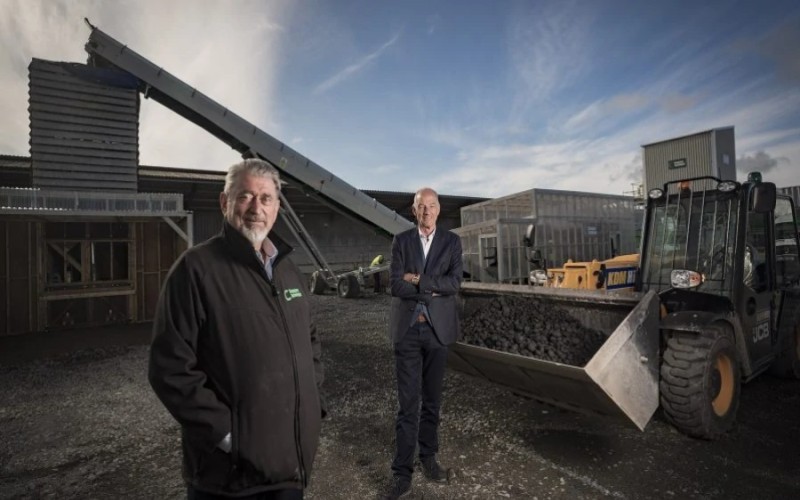 News Detail
Belfast's Changeover Technologies raises £500k for recycling tech
Changeover Technologies has surpassed its intended crowdfunding goal of £500,000 for its recycling technology.
Using a patented process, Changeover Technologies can take carbon waste material and turn it into a carbon reductant pellet. These pellets can then be used in the manufacturing of steel and silicon.
Kenneth Flockhart, CEO and executive director, Changeover Technologies said: "Steel and silicon are some of the primary driving industries in tomorrow's sustainable future. Carbon is a building block within their production…"
Before the crowdfund, Changeover Technologies spent five years undertaking research and development.
Proceeds of the crowdfund, which adds to the existing £4.95m raised, are to be spent on making its recycling process commercially viable.
The Belfast company's technology has been tested by UK labs Cranfield University, UNIPER Energy Laboratories alongside DMT laboratories in Germany.
"The use of carbon pellets will result in a reduction of total greenhouse gas emissions from the EAF process of 11.29% for electricity grids highly dependent on fossil fuels and 30.88% for Net-Zero electricity grids. The average reduction in total GHG emissions was estimated to be 19.26%," said Dawid P Hanak from Cranfield University.
In the future, the company says its technology could be applied to other areas such as biomass torrefaction and charcoal (which is also used for making steel and silicon).
According to the crowdfunding page, the company has a pre-money valuation of £11,475,552.
Founded in 2017, Changeover Technologies has a test pilot that has demonstrated it is cable of producing 5 tonnes an hour and a lab facility in Belfast.
Date:  6 December 2022