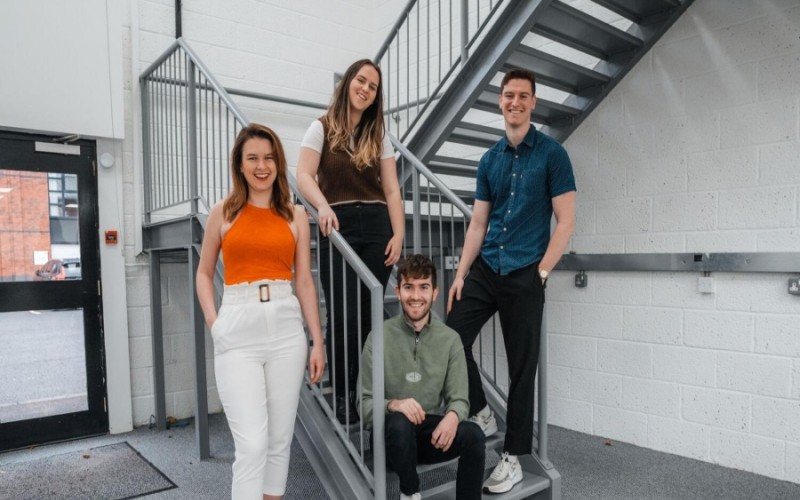 News Detail
Ballerina told she would never dance again raises over €700k for her sports rehab firm
A promising ballerina who was told she would never be able to dance again after injuring her knee has raised over €700,000 for a wearable clothing solution her company has developed to prevent injuries and aid rehabilitation.
Founded by Naomi McGregor, Movetru is aiming to eradicate preventable lower body injuries in elite sports by using machine learning to identify problems early on. It has created wearable clothing with sensors attached that transmit information back to users to show them how best to correct movement and recover quickly.
The origins of the company stem from McGregor's own difficulties in getting diagnosed after an injury when she was just 14 years old. It took three years and eight different specialists before she was told the causes of her injury, and during this time McGregor was told she would never dance again.
She used her experience as the basis for her dissertation while studying for a master's in product design engineering at Queen's University Belfast, and founded Movetru shortly after graduation in July 2020.
The €710,000 fundraise has come via a mixture of grants and equity financing from business angels. Movetru, which currently employs three people full time, is intending to increase headcount as it seeks to partner with sporting organisations to gain traction and do further research into the benefits of its technology.
"Right now we're focused on anterior cruciate ligament (ACL) injuries within the knee which can take nine to 12 months to recover from, have a high level of recurrence, and can be career-ending. The injuries are sports-agnostic and recovery is slow, especially if you don't get immediate surgery. Women are more than eight times more likely than men to experience ACL injuries and there is a huge need for solutions that can aid recovery," McGregor said.
"We are aiming to increase the number of trials we are doing on the back of the investment and will be actively raising further funds in 2023 to go to market. We don't know of any direct competitors that are focusing on the injuries that we are looking at. In four or five years' time, I would like Movetru to be a global company that is changing thousands of lives."
Date published: 27th December 2022