Go for it
Are you thinking of starting a business? You will need a business plan.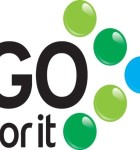 The Go For It programme is run in association with our local council, Belfast City Council and provides individuals in Northern Ireland who wish to start a business with step by step advice and mentoring to produce their own business plan and to go on to register for self-employment. The programme is delivered free of charge by local councils in NI through Northern Ireland's wide network of Enterprise Agencies' highly experienced business advisors.
Business Advisors based here in Ormeau Business Park will assist you with developing a business plan. A business plan is a written document that describes your business. It covers objectives, strategies, sales, marketing and financial forecasts.
A business plan helps you to:
clarify your business idea

spot potential problems

set out your goals

measure your progress

access finance to start and grow your business
Go For It is part funded by Invest Northern Ireland and the European Regional Development Fund under the Investment for Growth & Jobs Northern Ireland (2014 – 2020) Programme. 
Visit goforitni to find out more or call 0800 027 0639 to make an enquiry about joining the programme today.
VAVA Influence - Inspiring Entrepreneurship